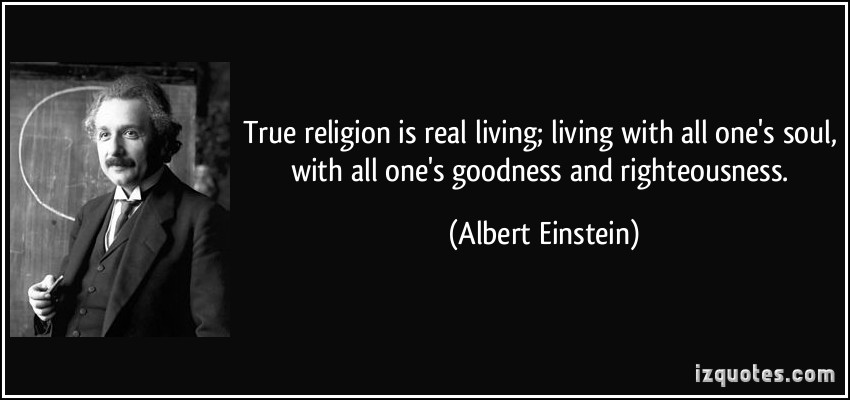 Albert Einstein (the genius who came up with the theory of relativity) served on the advisory board of the First Humanist Society of New York and was an honorary associate of the British Humanist Organization.


The following are a few of Albert Einstein's written comments about his Humanist beliefs...


 

"I do not believe that a man should be restrained in his daily actions by being afraid of punishment after death or that he should do things only because in this way he will be rewarded after he dies. This does not make sense. The proper guidance during the life of a man should be the weight that he puts upon ethics and the amount of consideration that he has for others."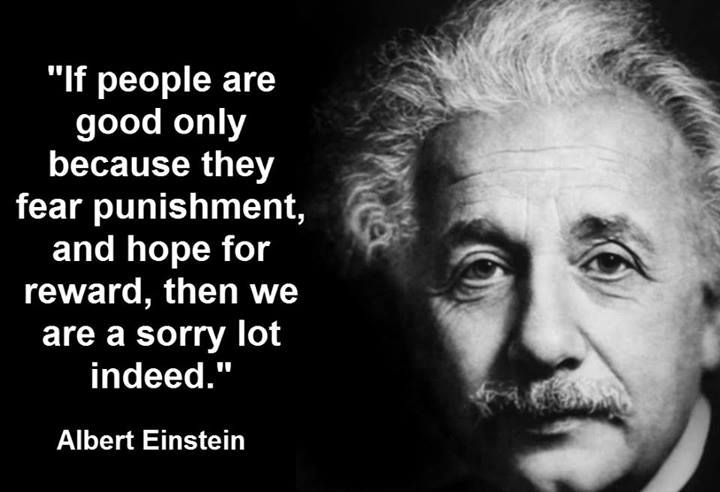 "The most important human endeavor is the striving for morality in our actions. Our inner balance and even our very existence depend on it. Only morality in our actions can give beauty and dignity to life. To make this a living force and bring it to clear consciousness is perhaps the foremost task of education."
"My religiosity consists in a humble admiration of the infinitely superior spirit that reveals itself in the little that we, with our weak and transitory understanding, can comprehend of reality. Morality is of the highest importance—but for us, not for God."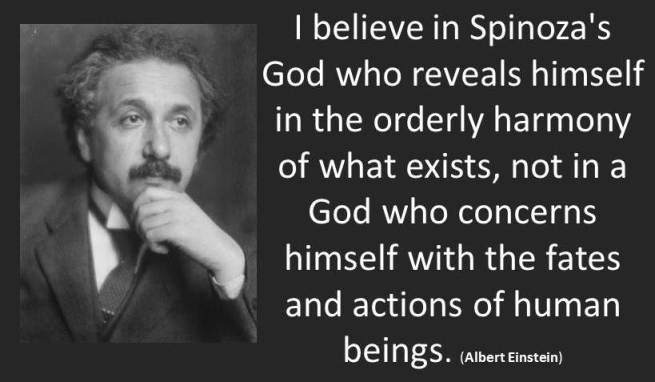 Einstein believed in God, in a highly intellectual way.

He didn't consider himself to be able to know much about God's exact form...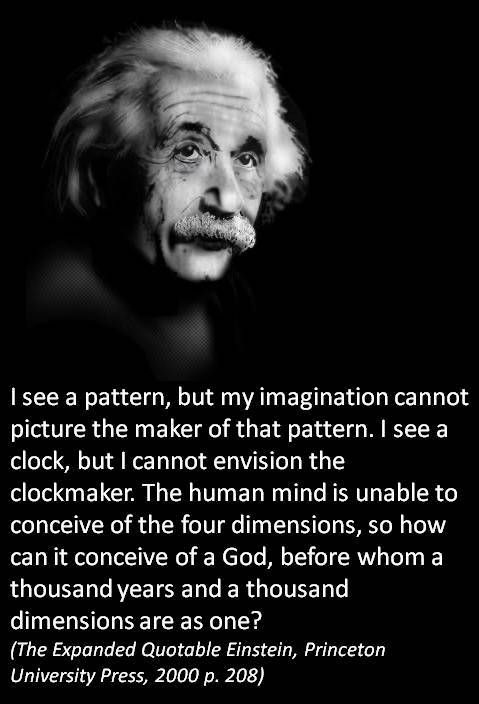 Einstein enjoyed reading about Jesus...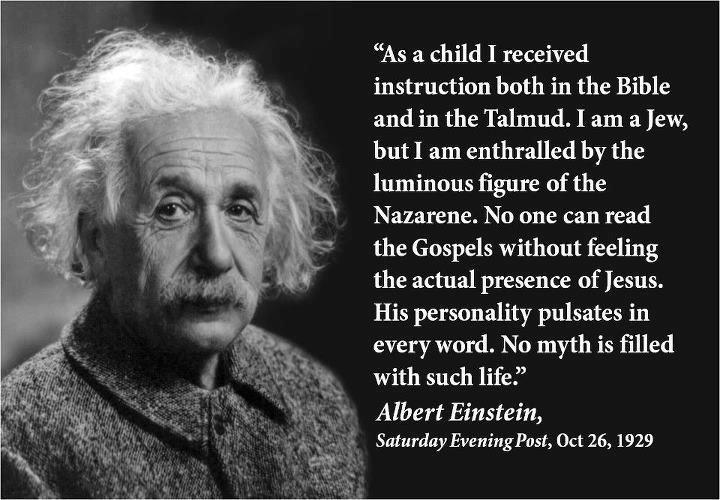 Einstein was a humble agnostic who understood how little we're capable of knowing...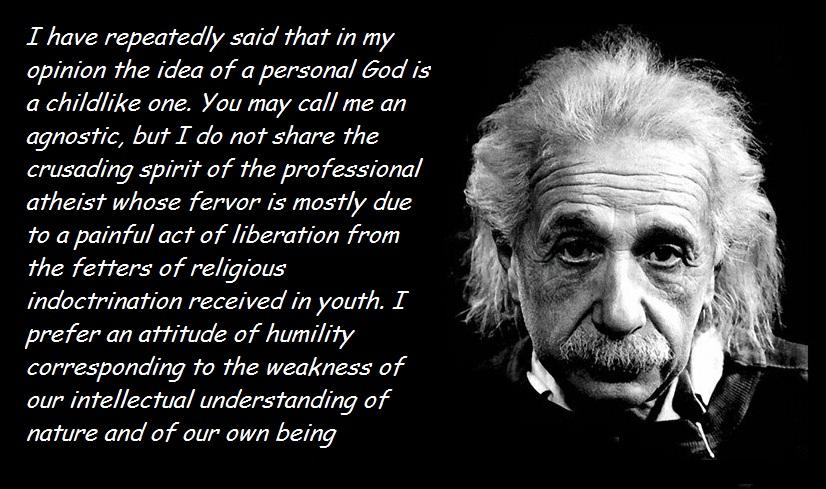 Humanist TV (www.Humanist.tv) celebrates Albert Einstein's vision of Humanism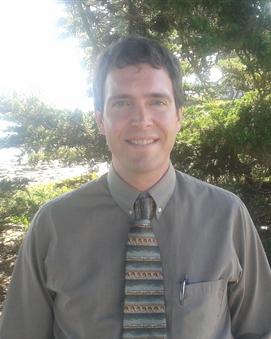 George A Titsworth IV
Humanist.tv Founder
If you'd like to see this site come together more quickly, please...
Not your father's television...